General Grabber GT Plus Tyres Available in Brierley Hill,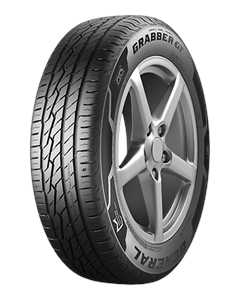 Grabber GT Plus
General Tire's new SUV on-road summer product line designed to deliver a reliable performance with SUV dedicated robustness, outstanding wet grip and high mileage.
Be confident on any terrain!
Withstand heavy rain and slippery roads!
Keep on driving for miles and miles!
There are 12 reviews for Grabber GT Plus
Overall rating
28/05/2021

VAUXHALL MOKKA X ACTIVE S/S
28/05/2021

VAUXHALL MOKKA X ACTIVE S/S
15/06/2021

VOLKSWAGEN TIGUAN MATCH EDIT TDI BMT 4M
15/10/2021

VAUXHALL MOKKA X ELITE ECOTEC S/S
24/11/2021

TOYOTA RAV4 ICON TSS D-4D 4X2