Goodyear EfficientGrip Cargo 2 Tyres Available in Brierley Hill,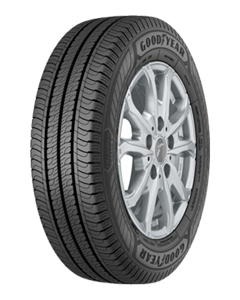 EfficientGrip Cargo 2
Durability Plus Technology
New compound results in higher resistance at high temperatures.
The tread has more resillience against harsh road conditions.
Wet Braking Technology
A new traction resin helps the compound to deform during the wet braking maeuver which results in a higher braking efficiency, thus shorter braking distance.