Insa Turbo Traction Track (Retread) Tyres Available in Brierley Hill,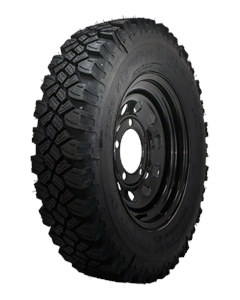 Traction Track (Retread)
The Insa Turbo Traction Track is the 4x4 tyre designed to offer a better response in the most extreme conditions and in the most demanding areas. Traction Track is an extraordinarily flexible tyre, which offers an ideal driving in irregular surfaces: rocks, pot-holes, gravel, etc. Meanwhile, its doubleuse tread is significantly silent on the road.
This is the perfect combination of grip, traction, safety and adherence, which offers an ideal vehicle control in the most demanding ways as in road.
Product Benefits:
Its deep and aggressive sculpture provides an excellent mobility and grip in all kinds of areas.
Increased external aggressions resistance.
The extension of the sculpture in the sidewallsensures a pleasant and safetydriving in all the areas.
Its sophisticated profile of the tread avoids noise in road and increases itsmobility out of road.